Biological Station Hiddensee
Remote office of the Department of Biology on the Island of Hiddensee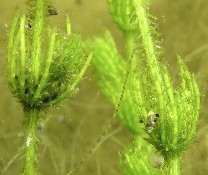 The Biological Station of Hiddensee, University of Greifswald, is situated in the western part of the village of Kloster on the island of Hiddensee. The station was founded during 1930 and is one of the oldest ecological institutions of Germany.
The university of Greifswald offers a wide variety of courses and excursions on this field station, but also other universities and institutions in Germany and abroad use the Biological Station for courses, seminars as well as international workshops on the beautiful island of Hiddensee. Scientists are welcome to book our accommodations, working and lab facilities for research.
Our own research focuses on ecological topics, mainly aquatic ecology and ecology of coastal dunes.
The Biological Station of Hiddensee is part of the working group "Experimental Plant Ecology" by Prof. Jürgen Kreyling (DFG Heisenberg-professorship) and is member of the German network of Biological Field Stations (Netzwerk der Biologischen Stationen Deutschlands).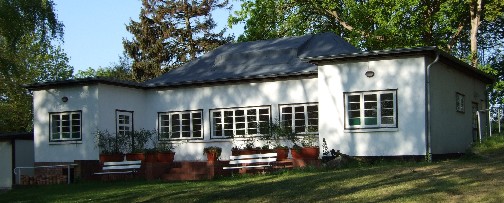 ---
Research Vessel "Limanda"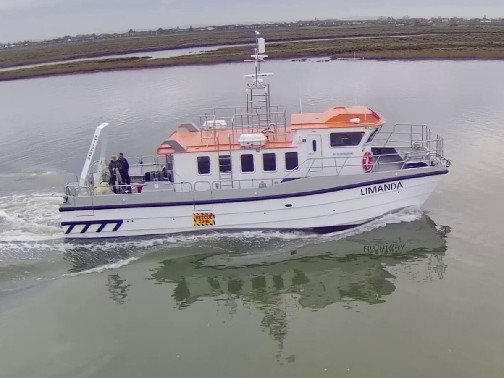 At the end of 2020 the new research vessel "Limanda" was putting into commission by Rostock University. From now on it can by booked by researches of universities of Mecklenburg-Vorpommern for daytime cruises in the shallow coastal waters. Responsible for the requirements planning of our university is Irmgard Blindow (phone: 038300 50251, email: blindi@uni-greifswald.de).
The twin-hulled ship with 15 m in length, 6 m wide and a draught of 1.40 m was built by the shipyard ​Blyth Catamarans Ltd., England. It sails with a crew of 2 persons and max. 12 scientists/students on board. Home port is Rostock.
More details: data sheet of research catamaran "Limanda" (PDF)