M.Sc. Landscape Ecology and Nature Conservation
General information
The Master degree course in Landscape Ecology and Nature Conservation (M.Sc.) comprises four semesters with a scope of 120 ECTS credits. The course is structured into 5 basic modules, 10 elective modules and the master thesis. The teaching language of the basic modules and the majority of the electives is English, so it is possible to study exclusively in English language.
Conditions
Prerequisite for admission is a graduation in a Bachelor degree course in the field of landscape ecology, biology, forestry or agricultural sciences. Graduates of other disciplines can be admitted after a case-by-case review, provided that there is a distinctive relation to environmental or nature conservation. In addition, evidence of English language proficiency at level B2 is a prerequisite for admission.
Course of studies and content
The five basic modules provide important basic knowledge in the fields of landscape ecology, environmental economics and environmental ethics. An international excursion takes place and a research internship helps to improve scientific working skills.
Furthermore, the students have the opportunity to customize their study program according to their interests due to a variety of elective modules. There are more than 50 modules from the disciplines of
Biology (Zoology, Botany, Microbiology)
Landscape Ecology and Ecosystem Dynamics
Peatland sciences
Environmental economics
Environmental ethics
Limnology
Geography and geology
and others to choose from. Due to capacity limits in some elective modules and because of inevitable overlap of courses, the completion of every possible combination of elective modules cannot be guaranteed within the regular duration of the master program.
Educational and competence objectives
The course has a research-oriented character, so that the graduates are able to plan, realise, and interpret complex research tasks. Furthermore, the graduates can analyze and evaluate problems of landscape ecology, ecosystems or nature conservation from different points of view.
This is based on solid taxonomic knowledge, an understanding of the connections and changes in ecosystems and the awareness of various assessment approaches. These can be environmental and nature conservation aspects, but also environmental-economic considerations such as the cost-benefit analysis. Environmental ethics provides a basis for the critical analysis and reflection of different values and goals of nature and environmental protection.
Employment and career opportunities
Graduates of the M.Sc. course Landscape Ecology and Nature Conservation can pursue a career in landscape and nature conservation research, national and international nature conservation organizations and associations, landscape planning and consultancy offices, or environmental and nature conservation administration.
Short Overview
Degree: Master of Science (M.Sc.)
Start of studies: winter semester
Study fees: None
Regular study time: 4 semesters
Extend of study: 120 credits (ECTS)
Teaching language: mainly English, German is not compulsory
Access requirements: A bachelor's degree in landscape ecology or bio-, agricultural or forestry sciences. Special applicants will be approved in individual cases.
Admission procedures: local admission procedure, application deadline 15 July
Field of Study: Landscape Ecology, transdisciplinary Nature Conservation Research
Particularities
High freedom of choice and far-reaching possibilities for an individual combination of study contents
Wide thematic range of taught contents and methods
Integration of modules of various disciplines
Contact for non-administrative information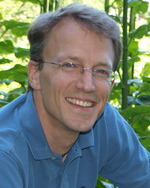 Prof. Dr. Martin Wilmking
Institut für Botanik und Landschaftsökologie
Soldmann-Str. 15
17489 Greifswald
Tel.: +49 (0)3834 420-4095
wilmkinguni-greifswaldde