---
Project area A: "Bacterial Adaptation Strategies"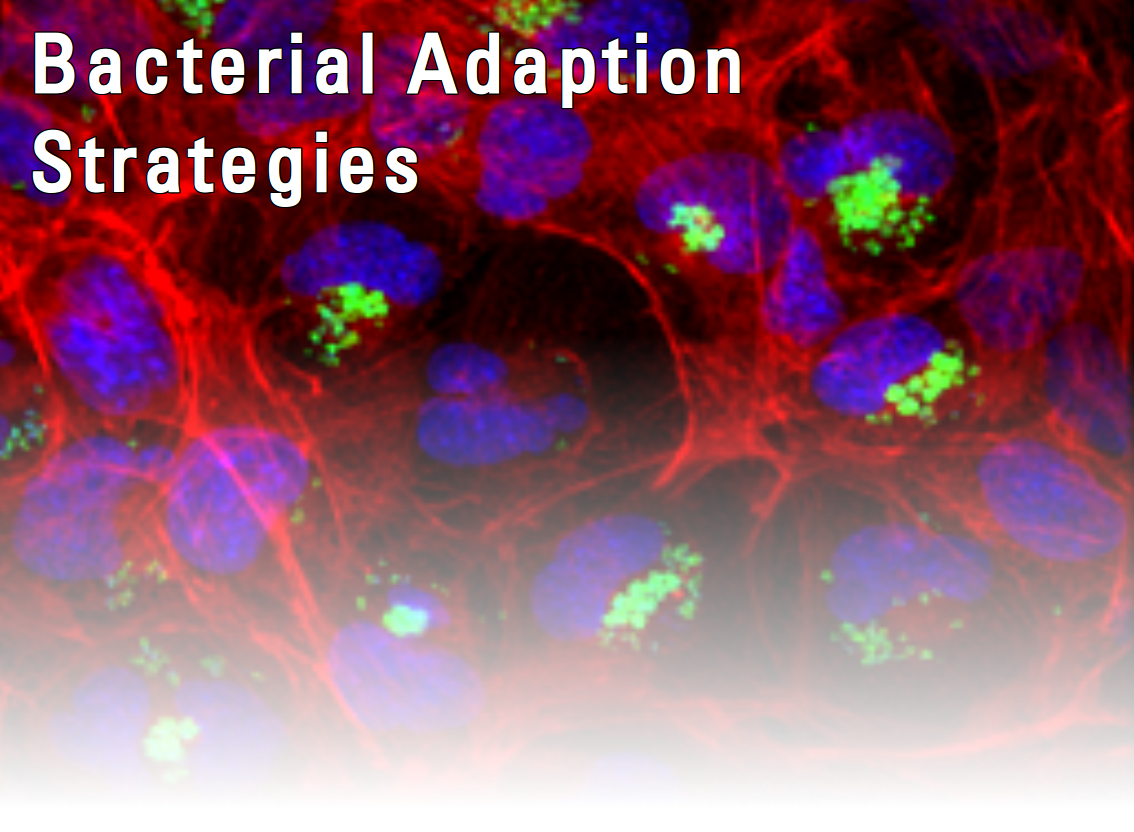 The central goal of the project area A is to gain a global view of adaptive processes in respiratory pathogens. Proteins, especially enzymes, are the functional key players in infection, and proteome and metabolome dynamics reflect the adaptation of microorganisms to their different niches in the respiratory tract. Strategies and techniques for OMICs analysis developed for S. aureus in CRC-TRR 34 "Pathophysiology of Staphylococci in the Post-Genomic Era" projects can now be transferred to investigate the transcriptome, proteome and metabolome signatures of S. pneumoniae and B. pseudomallei under various in vitro stress exposures or in vivo conditions.
Project area B: "Mechanisms of Bacterial Virulence"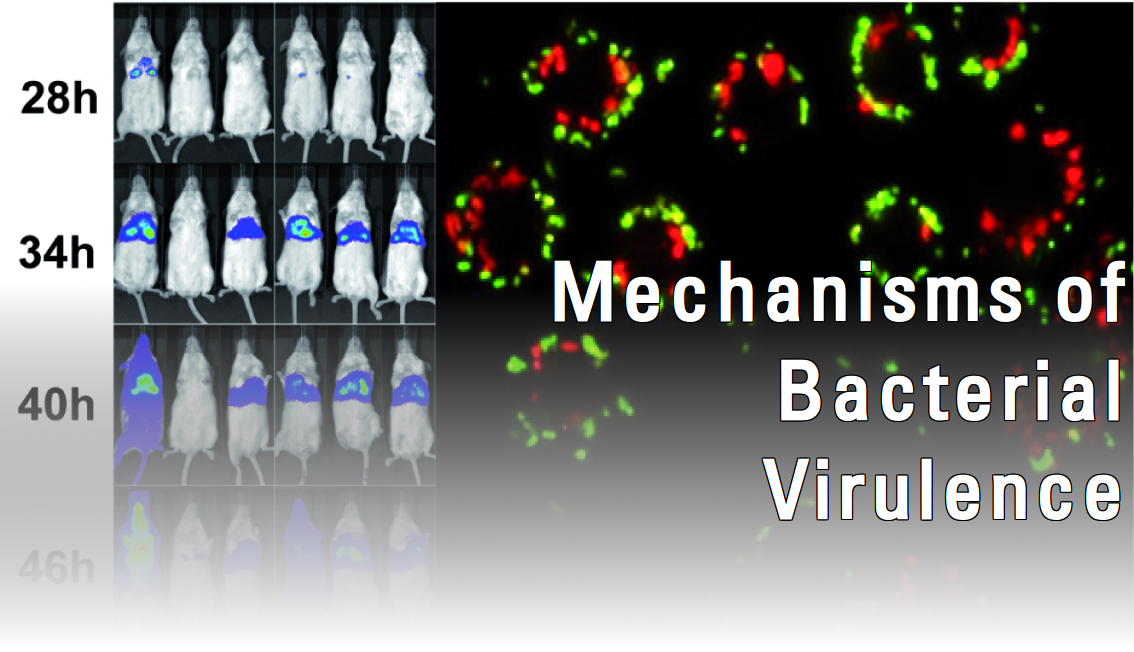 Bacterial virulence is determined by proficient adherence, colonization, invasion, adaptive fitness and immune evasion during the infection process. A multitude of virulence factors and regulators as well as quorum sensing are able to contribute to the versatile interplay between pathogenic bacteria and their hosts. Many of these factors are exposed on the pathogen´s surface. Among these, lipoproteins have attracted considerable attention in recent years as components of ABC transporters and due to their impact on bacterial colonization. However, our knowledge about their roles in pathogen-host interactions and immune evasion is still very limited. In addition, pathogenic bacteria have to adapt to various host niches and hence, regulators are of utmost important in these processes. The impact of lipoproteins on virulence, how these lipoproteins are regulated, and which factors of B. pseudomallei are regulated by QS-sensing systems will be analysed in project area B.
Project area C: "Immune Defence and Bacterial Mechanisms of Evasion"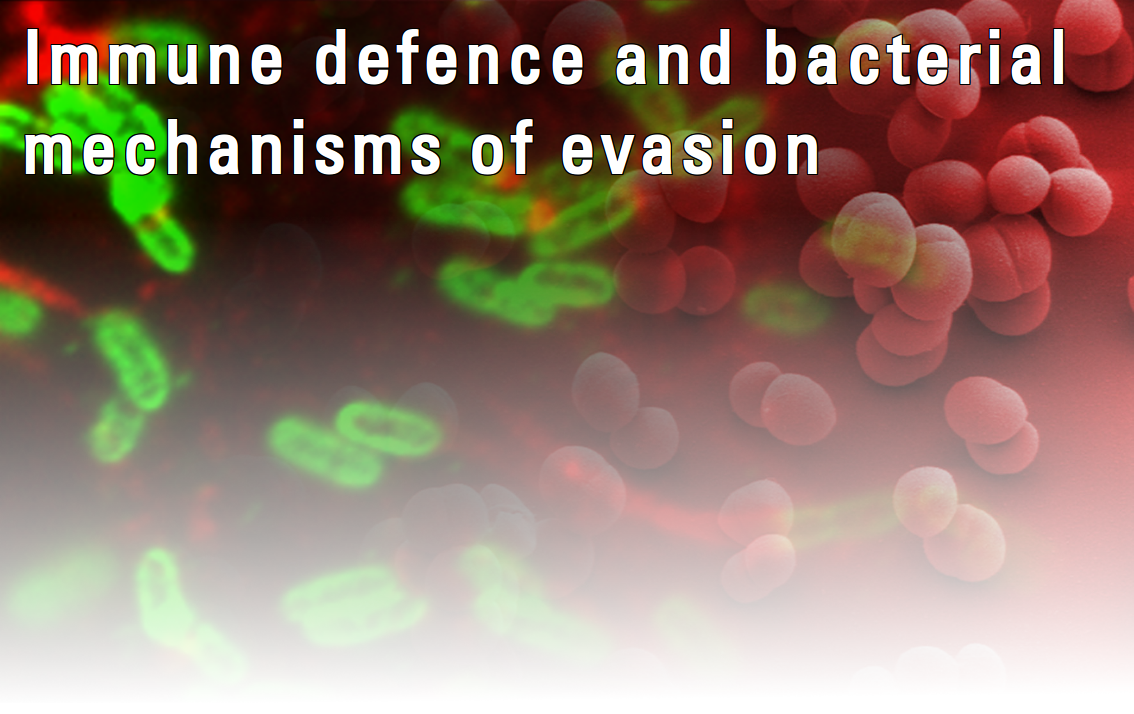 Mucosal surfaces, namely epithelial cells and secreted mucus, constitute a physical barrier that prevents pathogens from gaining access to deeper tissues. In addition, pathogenic bacteria colonizing mucosal surfaces face the innate immune system, including the alternative complement pathway, anti-microbial agents, such as defensins and sentinel cells: professional phagocytes and antigen presenting cells (APCs). Together, they represent the first line immune defence. In parallel, the sentinel cells induce an adaptive immune response resulting in antibody production, T cell effector functions and immune memory. Not surprisingly, pathogens have evolved a multiplicity of strategies to escape host immune responses and persist or disseminate in the organism. The mechanisms of immune recognition of respiratory pathogens, their ingestion and intracellular fate, and conversely, the contribution of specific bacterial components to subvert immune responses are the focus area of the projects in section C.