Courses, seminars and workshops
The Biological Station as a location for excursions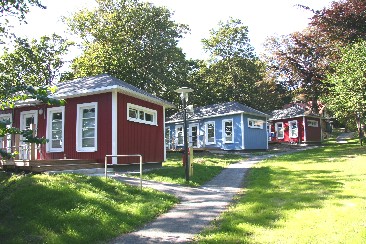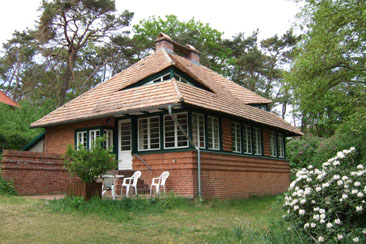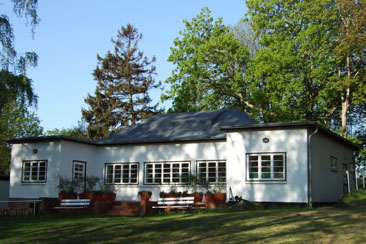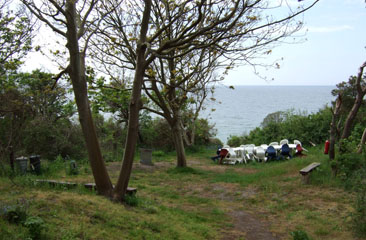 COVID19: The crisis management group of our university has decided no training courses and accommodition are still provided up to 2021-01-31 (end of lecture time in winter semster 2020/21)! This is regardless of the group size (number of guests). No exceptions could be made! So we are asking you not to check this in person with us. Guests who have reservations are to be informed without delay by email. We apologise for any inconvenience. This is an exceptional situation for all of us!
About 40 courses and workshops per year take place at the Biological Station of Hiddensee.

The six student bungalows were rebuilt during 2012 and offer accomodation for 24 persons in double rooms. Every bungalow is equipped with a bathroom, some also with pantry. One of the bungalows is suitable for disabled persons.
Cooking facilities are available in the large kitchen building.
Two double rooms, three single rooms, two bathrooms and a kitchen are available in the guest house called "doctorand building". The rooms of this listed building were comprehensively refurbishes in 2017.

The course building is equipped with a seminar room and a field laboratory. Black- and whiteboard, computer and beamer, field and lab equipment as well as microscopes and stereomicroscopes are available. Literature is available on request.

There is WiFi connection on the whole property including student bungalows and doctorand building. Some additional computers with internet connections are available in the seminar room.
Please note: Following the General House Rules for Buildings, Rooms and Grounds of the University of Greifswald from 10-12-2018, Article 5 (6), it is not allowed to bring animals. Exceptions are assistance dogs of disabled persons, service dogs of the forestry administration and animals, which are necessary for research or teaching purposes.
More Information
Information about prices (in German): Preisliste
Please contact us for detailed information about prices and conditions!
Ausrüstung
Information about the available field and lab equipment (in German).
Literaturliste
Information about the available field and lab equipment.